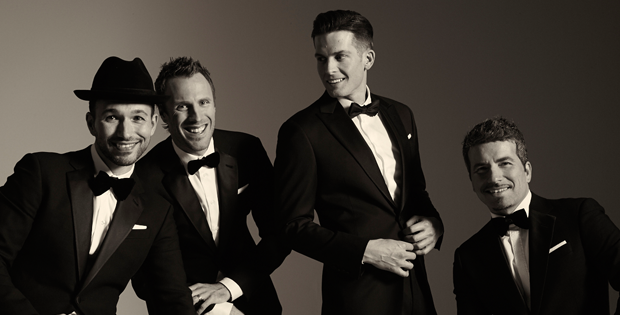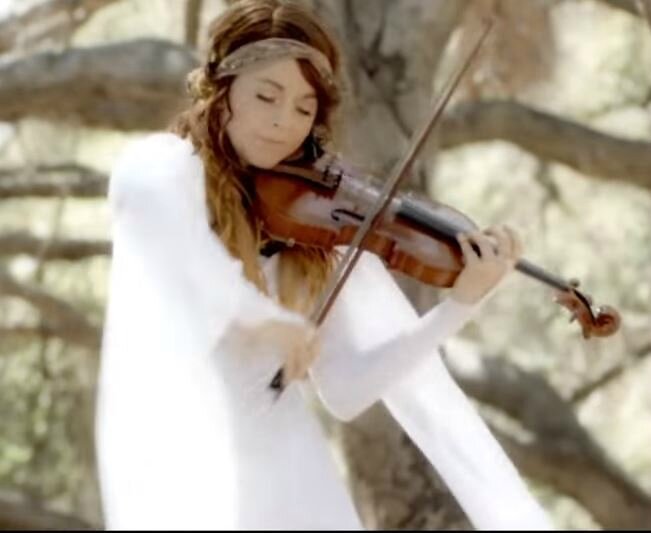 ♪♫♪- The Tenors - Who wants to Live Forever
Who Wants To Live Forever (Qui Souhaite Vivre Éternellement)
There's no time for us
Il n'y a pas de temps pour nous
There's no place for us
Il n'y a pas d'espace pour nous
What is this thing that builds our dreams yet slips away from us
Quelle est cette chose qui construit nos rêves puis nous échappe
[Chorus]
[Refrain]
Who wants to live forever (x2)
Qui souhaite vivre éternellement (x2)
There's no chance for us
Il n'y a pas d'issue pour nous
It's all decided for us
Tout est décidé pour nous
This world has only one sweet moment set aside for us
Ce monde n'a qu'un seul moment doux conçu pour nous
[Chorus]
[Refrain]
Who dares to love forever ?
Qui ose aimer éternellement ?
When love must die
Quand l'amour doit périr
But touch my tears with your lips
Mais touche mes larmes avec tes lèvres
Touch my world with your fingertips
Touche mon monde du bout de tes doigts
And we can have forever
Et nous pourrons obtenir l'éternité
And we can love forever
Et nous pourrons aimer éternellement
Forever is our today
L'éternité est notre quotidien
[Chorus]
[Refrain]
Forever is our today
L'éternité est notre quotidien
Who waits forever anyway ?
Qui attend l'éternité de toute manière ?
♪♫♪- The Tenors - Lean on Me
Lean On Me (Repose-toi Sur Moi)
Sometimes in our lives,
Parfois dans nos vies,
We all have pain, we all have sorrow.
Nous avons tous mal, nous avons tous de la peine.
But if we are wise,
Mais si nous sommes sages,
We know that there's always tomorrow.
Nous savons qu'il y a toujours un lendemain.
[Chorus1]
[Refrain 1]
Lean on me,
Repose-toi sur moi,
When you're not strong and I'll be your friend.
Quand tu n'es pas fort et je serai ton ami.
I'll help you carry on,
Je t'aiderai à avancer,
For it won't be long 'til I'm gonna need somebody to lean on.
Bientôt j'aurai besoin de quelqu'un sur qui me reposer à mon tour.
Please swallow your pride,
S'il te plaît ravale ta fierté,
If have things you need to borrow.
Si tu as besoin d'emprunter quelque chose.
For no one can fill those needs that you won't let show.
Car personne ne peut répondre à tes besoins si tu ne les montres pas.
[Chorus 2]
[Refrain 2]
You just call on me brother when you need a hand.
Tu peux compter sur moi, mon frère, quand tu as besoin d'aide.
We all need somebody to lean on.
Nous avons tous besoin de quelqu'un sur qui se reposer.
I just might have a problem that you'll understand.
Il se pourrait que j'ai un problème que tu puisses comprendre.
We all need somebody to lean on.
Nous avons tous besoin de quelqu'un sur qui se reposer.
[Chorus 1]
[Refrain 1]
[Chorus 2]
[Refrain 2]
If there is a load you have to bear that you can't carry.
Et si tu en as gros sur le coeur et que tu ne peux supporter ce poids.
I'm right up the road, I'll share your load if you just call me.
Je suis sur le chemin, je partagerai tes soucis si tu m'appelles.
Call me (if you need a friend)
Appelle-moi (si tu as besoin d'un ami)
Call me
Appelle-moi

♪♫♪- The Tenors - Under One Sky
Sous le ciel
A leader come and leave a cross right upon his land
Un chef est venu et a laissé une croix sur ses terres
He said the travesty is the future, has been laid in your hands too long
Il dit que le simulacre est l'avenir et a été posé dans tes mains trop longtemps
Will the journey come to an end, will it end?
Le voyage va-t-il finir, se terminera-t-il?
Sympathy can't disguise all the evil that is locked in your head
La sympathie ne peut dissimuler tout le mal qui est enfermé dans ta tête
We're tumbling through two stories that should never be read
Nous dégringolons dans deux histoires qui ne devrait jamais être lues
Can't you see I believe in a place called Hell
Ne vois-tu pas que je crois en un endroit nommé Enfer
Yes, I do
Oui je le fais
Under the sky I cry for you
Sous le ciel, je pleure pour toi
Under the sky I crawl
Sous le ciel, je rampe
Under the sky I'd die for you
Sous le ciel, je mourrais pour toi
You are the reason why I fall away
Tu es la raison pour laquelle je m'effondre
People have died and I have cried waiting for salvation to come
Des gens sont morts et j'ai pleuré en attente d'un salut à venir
It takes a lot of my faith believin' everyday we are one in the same
Il faut beaucoup de foi pour croire tous les jours que nous sommes qu'un
Is it plain that the damage is done, is it done?
Est-il clair que le mal est fait, est-il fait?
Knock me out cold clear my head take me back to the start
Clairement assomé, ma tête me ramène au début
Tell me everything is over and I don't have the heartache too late
Dis-moi que tout est fini et que je n'ai pas le chagrin trop tardif
All my dreams are passing me by
Tous mes rêves me passent à côté
There they go
Ils s'en vont
Under the sky I cry for you
Sous le ciel, je pleure pour toi
Under the sky I crawl
Sous le ciel, je rampe
Under the sky I'd die for you
Sous le ciel, je mourrais pour toi
You are the reason why I fall away, I fall away, I fall-all-all away, yes
Tu es la raison pour laquelle je m'effondre, je m'effondre, je tombe, oui
Taking a stand, one hand closing over all of your doors
Prendre position, une main refermant l'ensemble de tes portes
I play a different tune 'cause I don't wanna fight in your wars,
Je joue un air différent parce que je ne veux pas participer à tes guerres
Torn apart gotta stitch myself together again
Déchiqueté, je dois me reconstruire à nouveau
Carry me on your back, Jack, you're never gonna reach to the top
Porte-moi sur ton dos, Jack, tu n'atteindras jamais le sommet
Above the millions of people scrapin' by
Au-dessus des millions de gens qui renoncent
You see what they've got
Tu vois ce qu'ils ont
Shot down everytime they try to get back up
Abattus à chaque fois qu'ils essaient de remonter
Up, they get
En haut, ils vont
Under the sky I cry for you
Sous le ciel, je pleure pour toi
Under the sky I crawl
Sous le ciel, je rampe
Under the sky I'd die for you
Sous le ciel, je mourrais pour toi
You are the reason why I fall....
Tu es la raison pour laquelle je tombe..
I fall away fall away
Je m'effondre, m'effondre
Don't want to be falling away
Je ne veux pas m'effondrer
Yeah yeah
Ooh yeah
You're the reason
Tu en es la raison